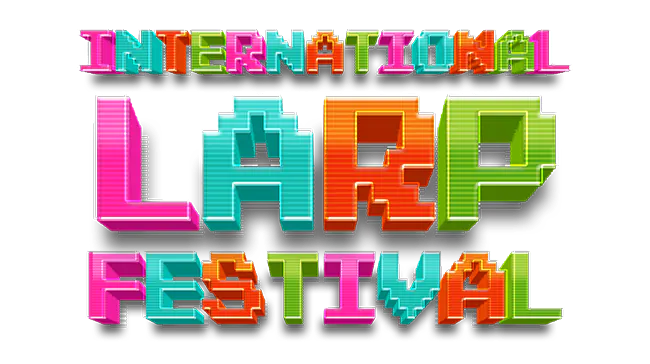 SIGN UP
COMING SOON
Registration is not open at the moment, but you can subscribe to the newsletter and we will notify you when there is a new run!
Open Run
January 29th – 30th 2022
Tickets
REGISTRATIONS INCLUDE
+ The membership fee
+ Talk, Party, Panels
+ Three game rounds
MEMBERSHIP
The registration fee includes the membership fee to become a member of the Chaos League. In this way you will also have the Opes card (valid until December 31), which includes insurance. If you already have a membership card for the current year, enter the code: "card" and you will get a discount on your registration.
TERMS AND CONDITIONS
If you would like a refund we will transfer your ticket to a participant on the event waiting list. If we find a replacement you will be refunded the full amount. Learn more about Terms and Conditions.
Ürmössy Zsuzsanna
Incredible dedication and creative energies, heavy subjects treated with sensitivity and attention to players. If you want to have your mind blown, your heart torn in two and have great fun in the process, go play their larps!
Ansy Vic
I recommend jumping in without hesitation, I had a magical experience!
Marta Caliò
Inclusiveness, professionalism and passion. For me, the best Italian larp community that offers not only great emotions, but experiences with an edge, always unique and special. I have found with time a second family in some of the players of this great reality and I could not be happier than this! GASO
Saeros Erik Enrico
Highly recommended. wonderful people, inclusive environment and themes, truly splendid organisation and projects. Each of their events is a real opportunity in life, don't miss them.
Paola Iseppi Treccani
They make larp for all tastes, with special attention to the emotional side, attentive and knowledgeable organisers, always available. With them you have exciting experiences and they have the ability to make you feel at home and welcome as soon as you meet them. Absolutely recommended!
Serena Piccione
Great professionals. Playing a larp with the Chaos League is more than an experience, it is a milestone in a player's life. You will talk about the emotions you experienced for months and remember the larp for a lifetime.
Great stories, magnificent design, ingenious metatechnics, splendid workshops, incredible locations and I could go on and on.
Marco Tamburrino
I started role-playing seriously with Chaos League, it was something magical. Over the years I have also tried other things, but every time I return to a Chaos event, I feel at home. The care Chaos puts into designing its events is manic and the results are always amazing. By now I have convinced myself that Chaos League larp is unique.
Lara Casapieri
A place where you feel at home
delicacy, professionalism, creativity at the highest level. 
Paola Pao Tigrino
High-level role-playing games, expertly and sensitively conducted, with an openness to design experimentation and careful research into particular themes and settings.
Alessandro Romanzin
They are professionals in live-action role-playing: you never go wrong with them!